It was my great pleasure to host over 120 IxDs this weekend. We converged at Salesforce to take in a recap of IXDA's international conference in Amsterdam, featuring local speakers giving their talks for their hometown fans. The venue could not have been better. Screens on every wall, microphones at every table made this a very casual, open experience for speaker and attendee alike.
We carved the eight speakers into two halves – a morning and afternoon session. It was unintentional, but the transcendence of the morning informed some of the practicality of the afternoon. Whereas one was very high-level and challenging conceptually, the other was boots on the ground in the execution:
Daniel Rosenberg
– had a great talk about the De-Intellectualization of User Experience, and raised issues around the certification of our trade. To what extend do we allow the UX / UI / IxD field to become so saturated that it starts to feed on itself. There were discussions around the value and place of formal education, especially given the importance and impact of interaction design on medical interfaces and devices. A bad design could mean death.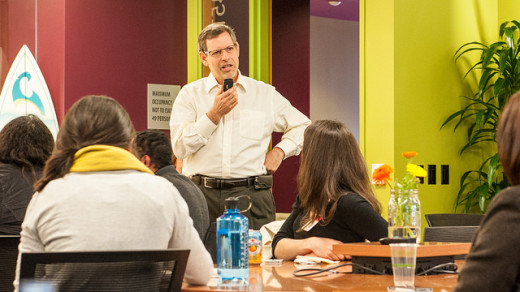 – demonstrated the importance of physical theater by showing the different dimensions to body language. Her work at Honeywell Labs often deals with gestural interfaces and knowing and dissecting how we are acting is imperative to building systems that are able to respond accordingly. Mary also had the most memorable line of the morning with the Da-da-da call and response.
– returned from a walkabout amongst wildflowers blooming in the spring desert with perspectives on that informed intelligent design thinking, pun intended. Discussing the perspectives that differ between predator and prey, plant and animal, can help us as designers better understand the context in which a user is viewing our system.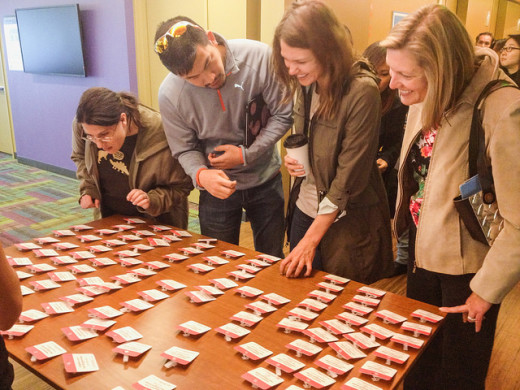 – was on the judge's committee in Amsterdam to decide the best-of-breed awards for the six nominee categories. She showcased this year's winners through short background videos and illustrated what a wide-range of application IxD has across a number of industries. Take a look at the winners here at the conference website.
– gave a wonderful, well-polished talk about the UX of Your Career, or as he put it – the only project that you'll get to 100% control. I've often what's in the Kool-Aid of Salesforce that causes their employees to just go ga-ga over their #dreamjob. This talk gave a bit of insight of the self-improvement structure that Ian and his team undergo. It was also important in realizing the steps and areas young designers need to take in advancing up the ladder of both their and any design department.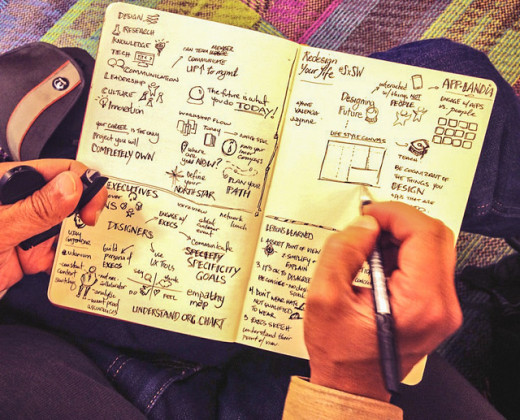 – has spent a career in the trenches of enterprise organization trying to hearld the importance of UX to anyone in a suit who would listen. He offered advice on how to get yourself heard amongst a noisy room of executives, and why all CEOs think that they can design (especially icons). Uday's wide range of experiences in consulting, teaching and being a cog in a larger machine were invaluable.
– helped us all find the North Star in our careers. She reminded the room why they got into this discipline in the first place, to be able to glimpse into the future of any product, service or application and grab a little piece to bring back with you to work on until we all get there together. Her talk was one of personal stories and healing and sound advice to anyone who is chasing the long view.
All in all, a great afternoon. With the global IxDA conference being held here in San Francisco, as well as your friendly Local Leaders (hey, like me!) being involved in some of the activities and a workshop or two – you'll hear much more about IxDA in the future around Fog City.